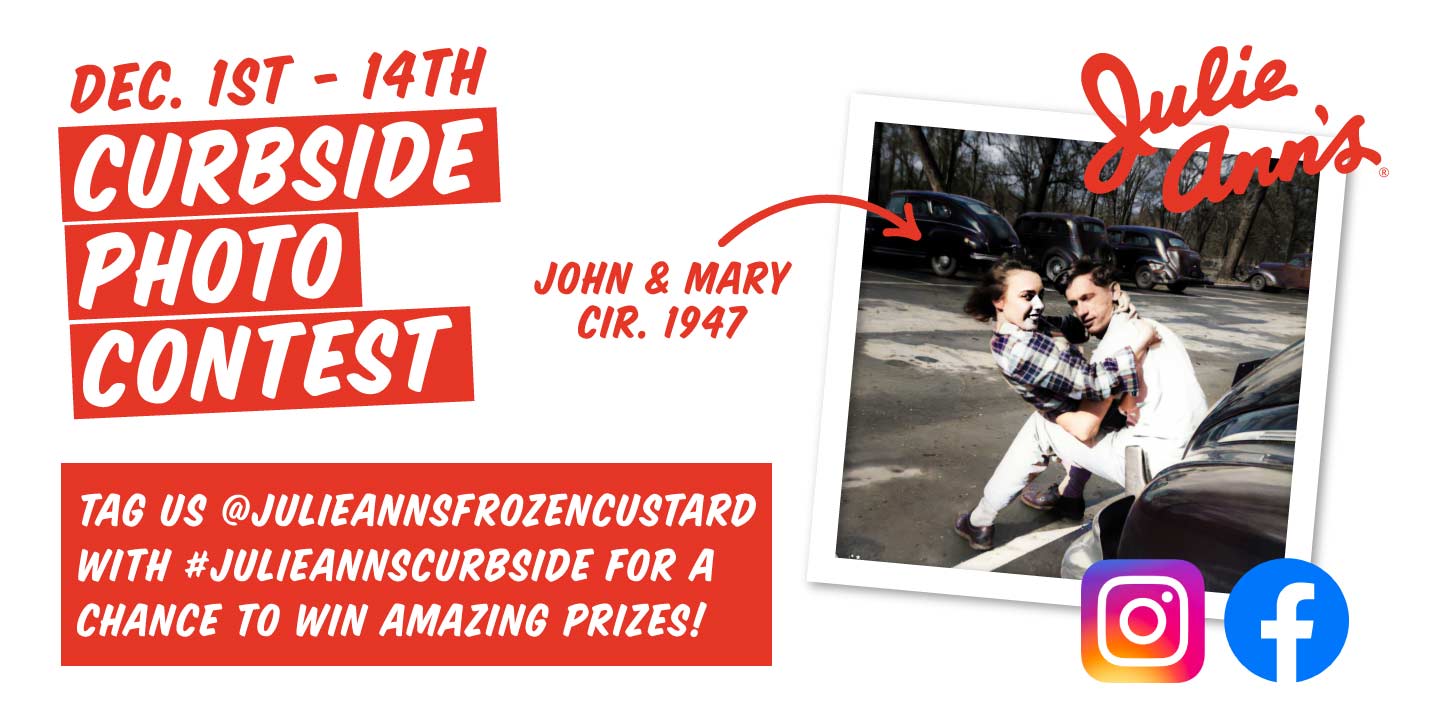 Curbside Photo Contest
From December 1st to the 14th post a picture in our curbside with your Julie Ann's treat for a chance to win some cool prizes. Use the tag @julieannsfrozencustard on Instagram or Facebook with hashtag #julieannscurbside to enter. Winners will be selected on December 14th.
Have a Change to Win 1 of 14 prizes:
10 Lucky Winners will receive a 2020 Julie Ann's Ski Hat (90's inspired)
3 Lucky People will win a Julie Ann's Cake or Pie (pick from our menu)
1 grand prize winner will get a $75 Gift Card
We want photos, videos, .gifs of customers having fun in the Julie Ann's Curbside Parking Lot! Share your favorite moment… in your car, outside in the lot, with your favorite treat, dressed up in your favorite Holiday gear, etc. Creativity is a must! So get out that fancy new phone and show us some fun.
We will start reposting winning photos on the 14th and send a direct message to the winners on how to claim your prize. No purchase is necessary as long as you take your photo in our curbside lot!